news Archives
2021-12-23
The 1st beer party with all lab member.
Lots of food and drink.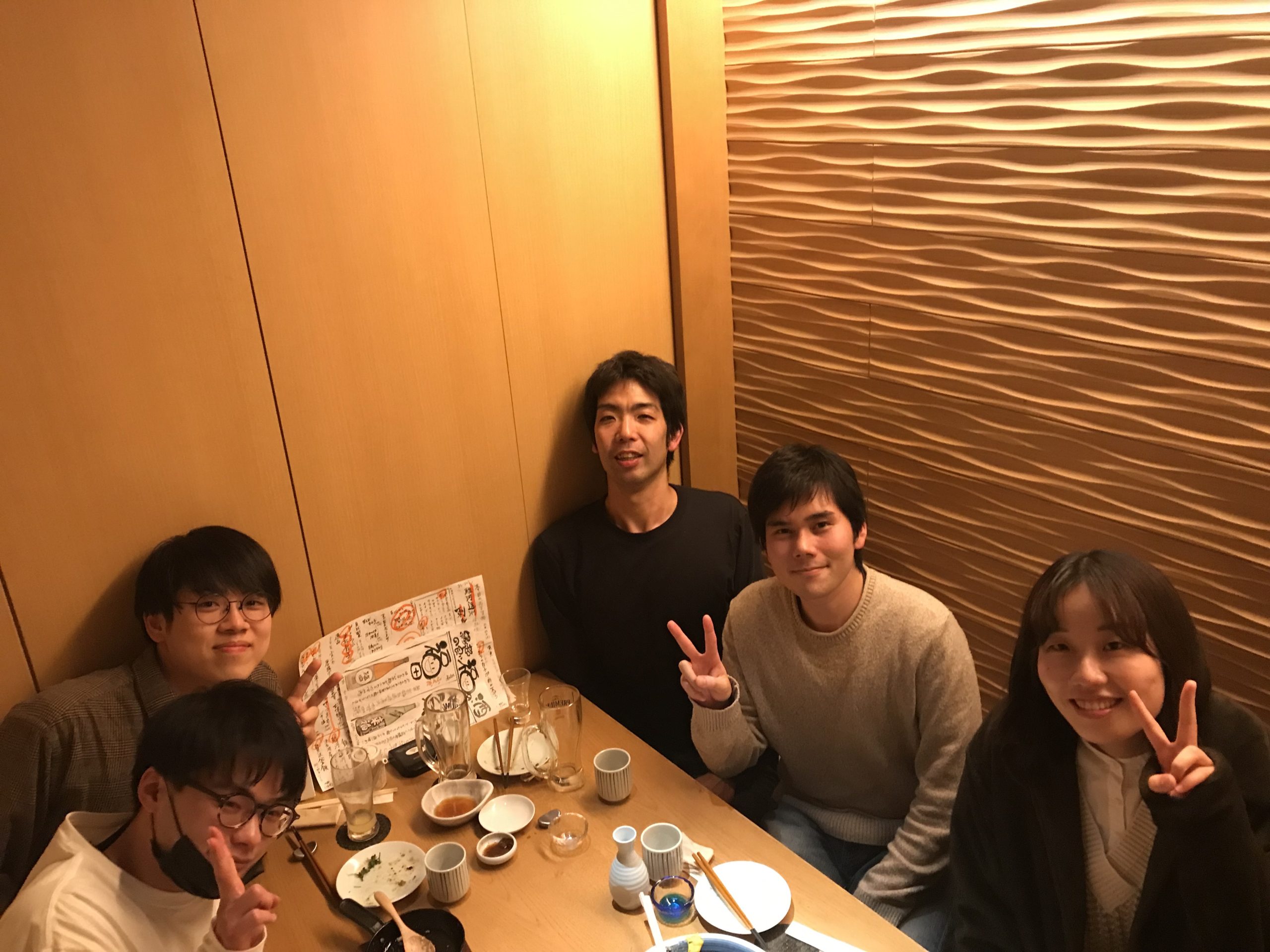 ---
2021-12-17
Delivered my presentation in Organic Solid-State Chemistry: Advances from Structures to Properties (#367) as a invited speaker.  Really appreciate for the session organizers.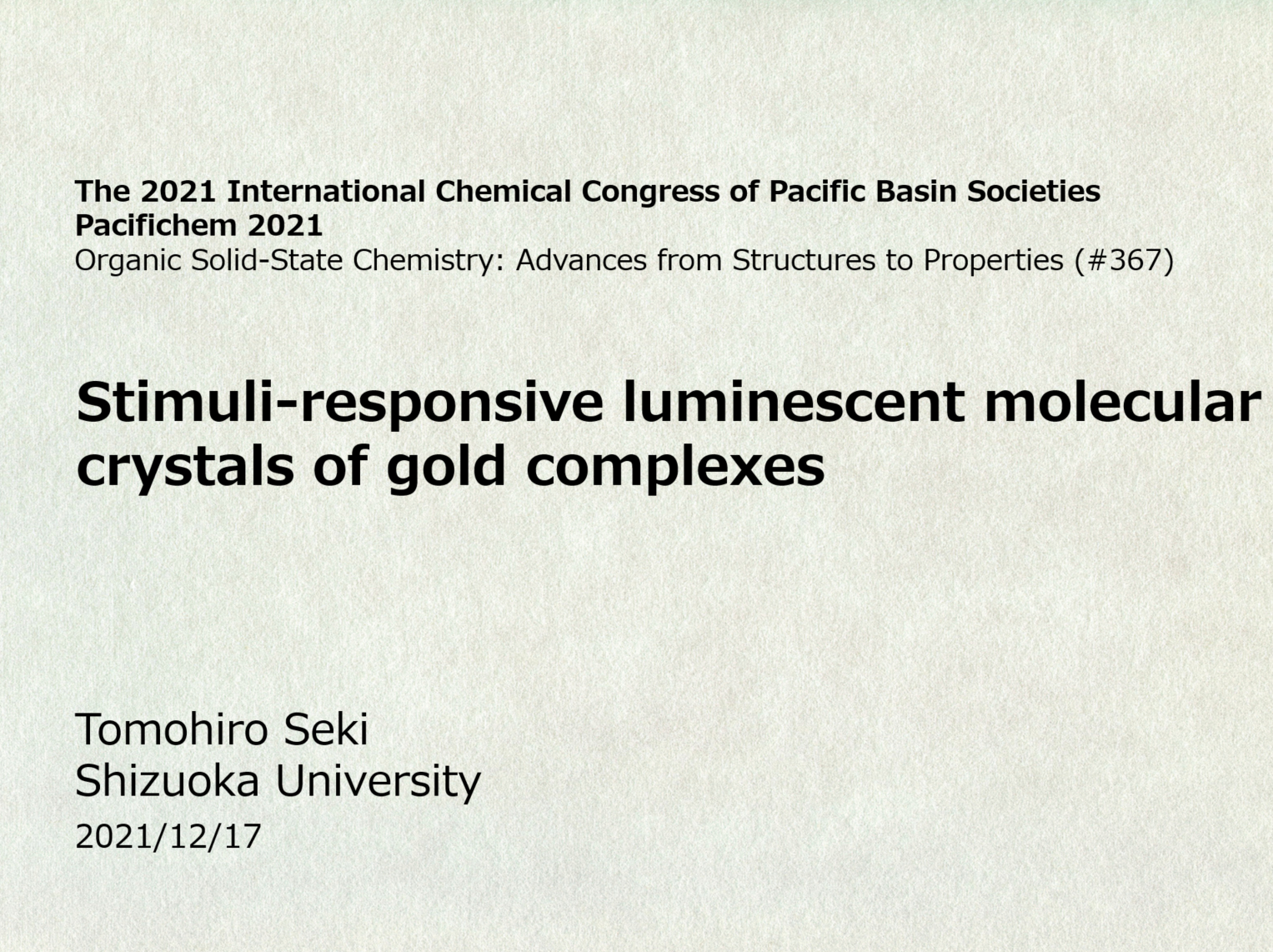 ---
2021-12-08
Pudding! Looks so great…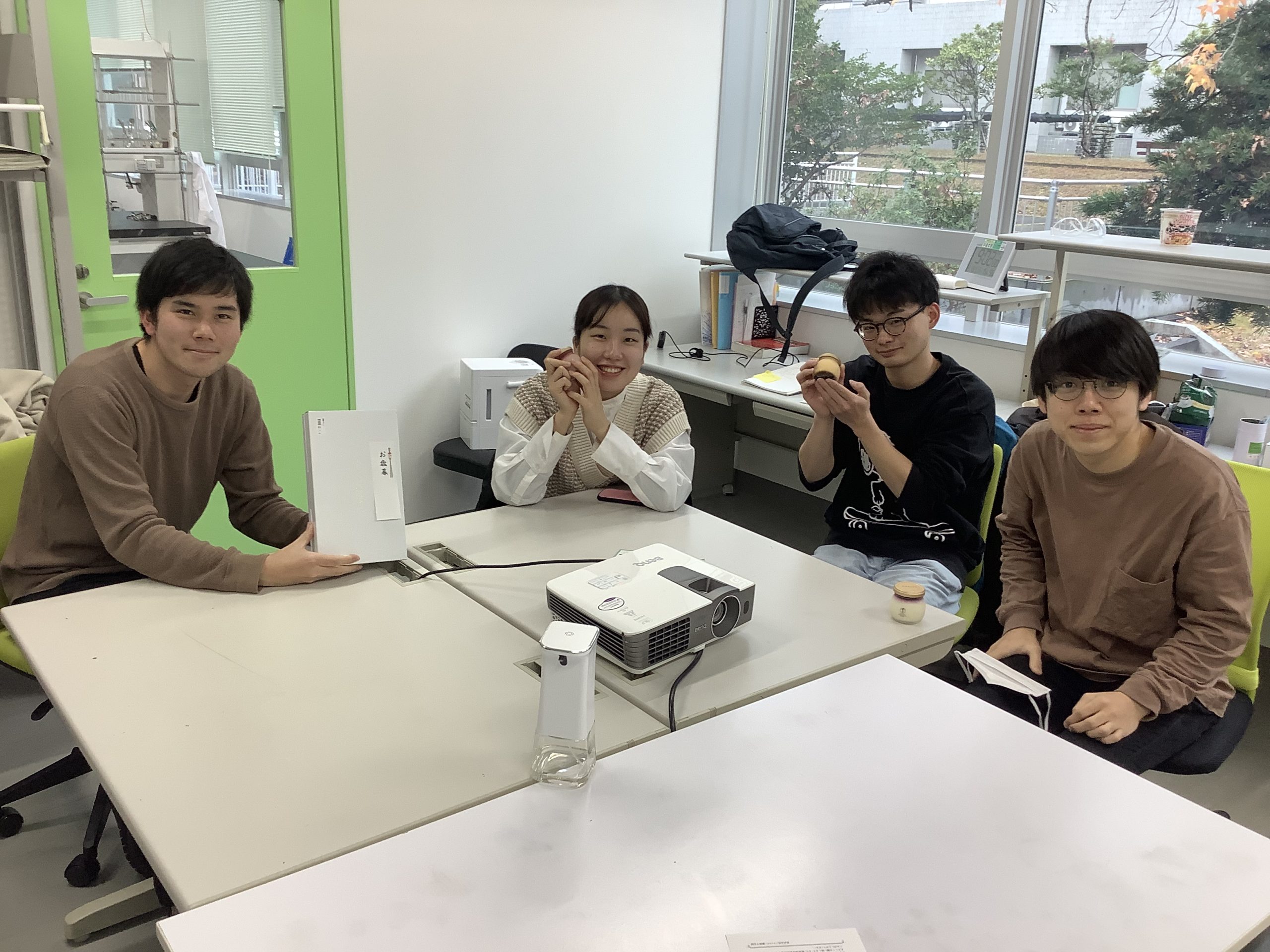 ---
2021-12-03
Yuga prepared an organometallic compounds and enjoyed its luminescent chromism.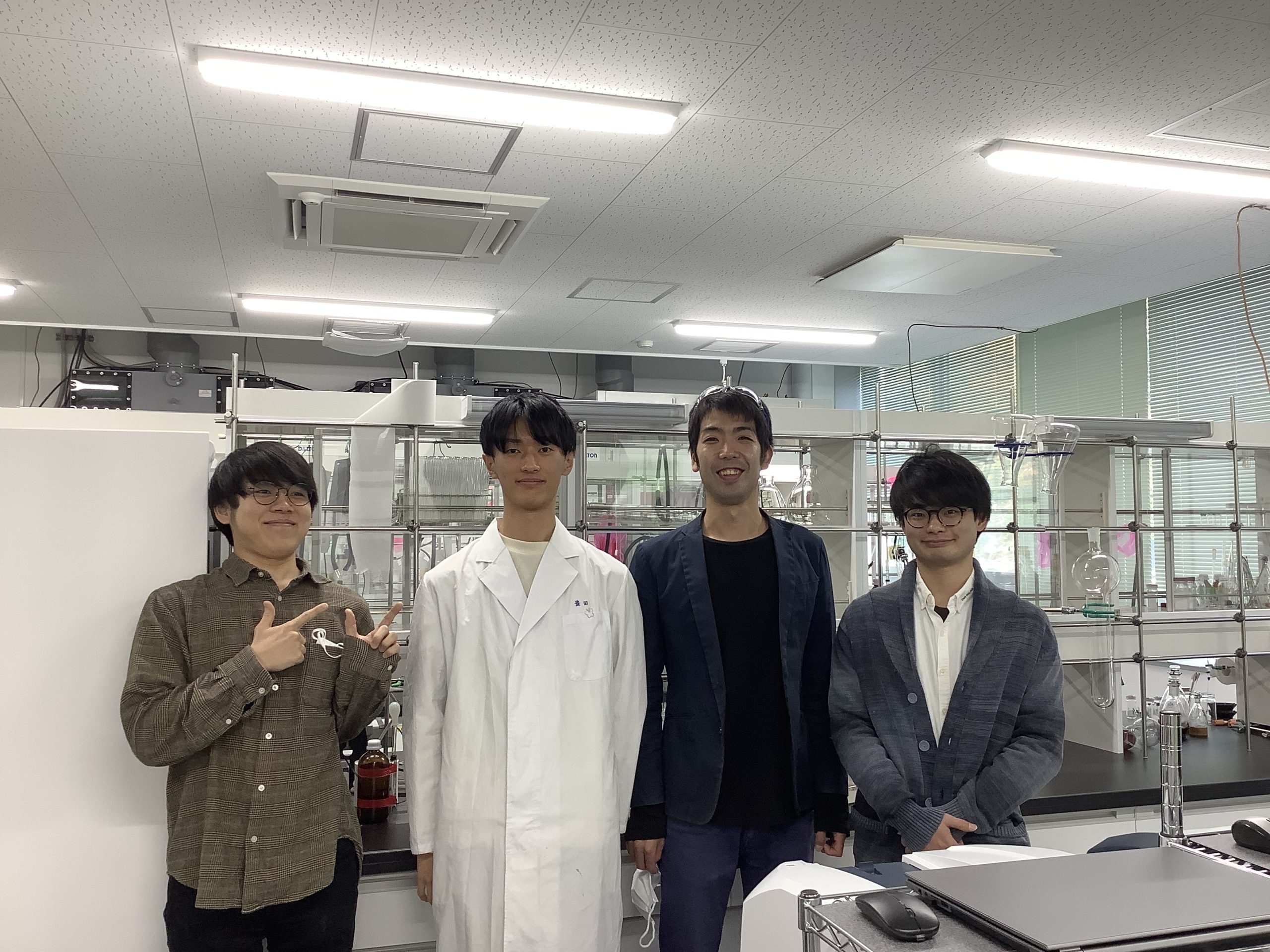 ---