template_pub
Publications
2021
80. Functional Flexible Molecular Crystals: Intrinsic and Mechanoresponsive Properties,
T. Seki, N. Hoshino, Y. Suzuki, S. Hayashi,
CrystEngComm
,
2021
,
23
, 5686–5696
DOI:
10.1039/D1CE00388G
.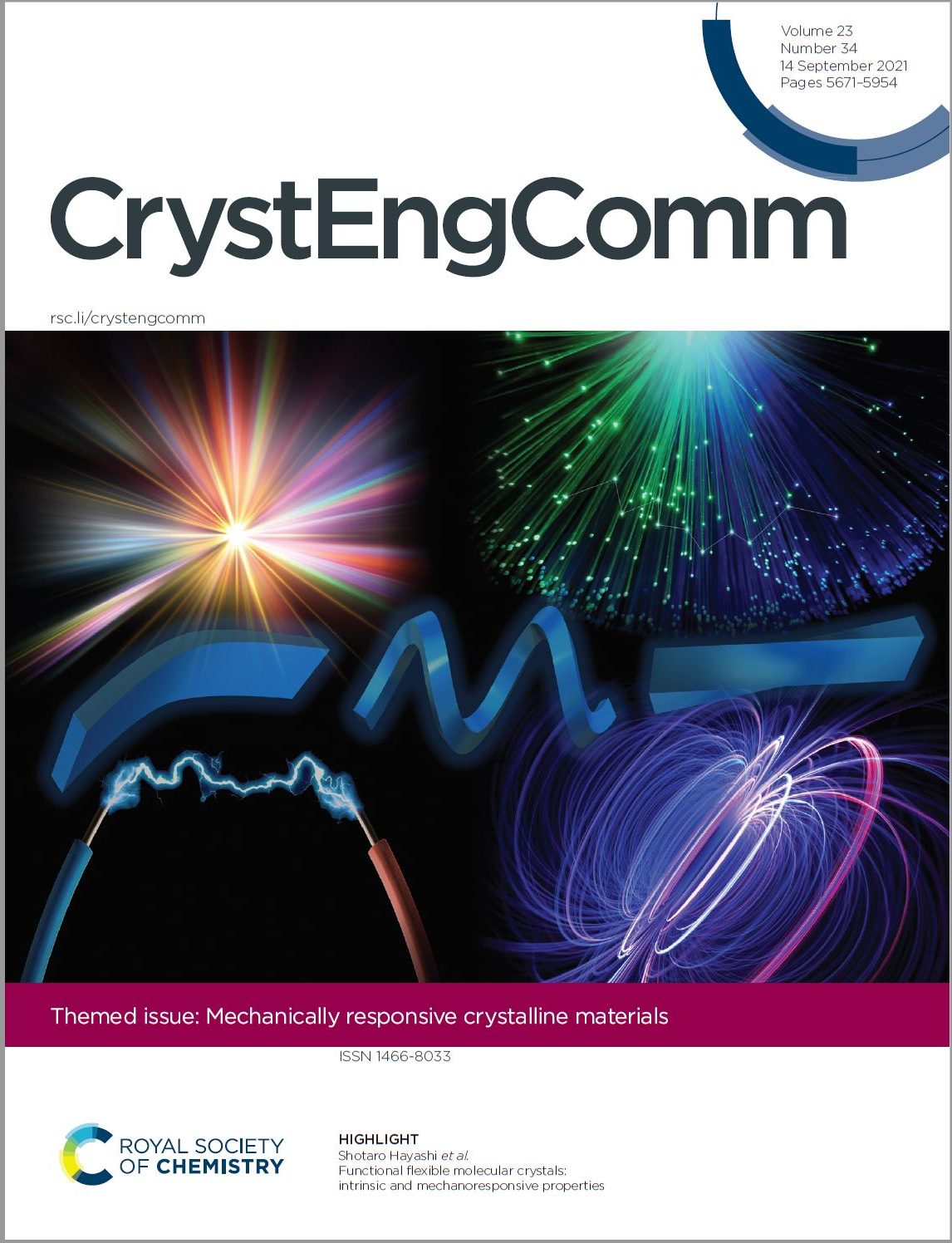 79. (9-Isocyanoanthracene)gold(I) Complexes Exhibiting Two Modes of Crystal Jumps by Different Structure Change Mechanisms,
K. Kato, T. Seki, H. Ito,
Inorg. Chem
,
2021
,
60
, 10849–10856
DOI:
10.1021/acs.inorgchem.1c00881
.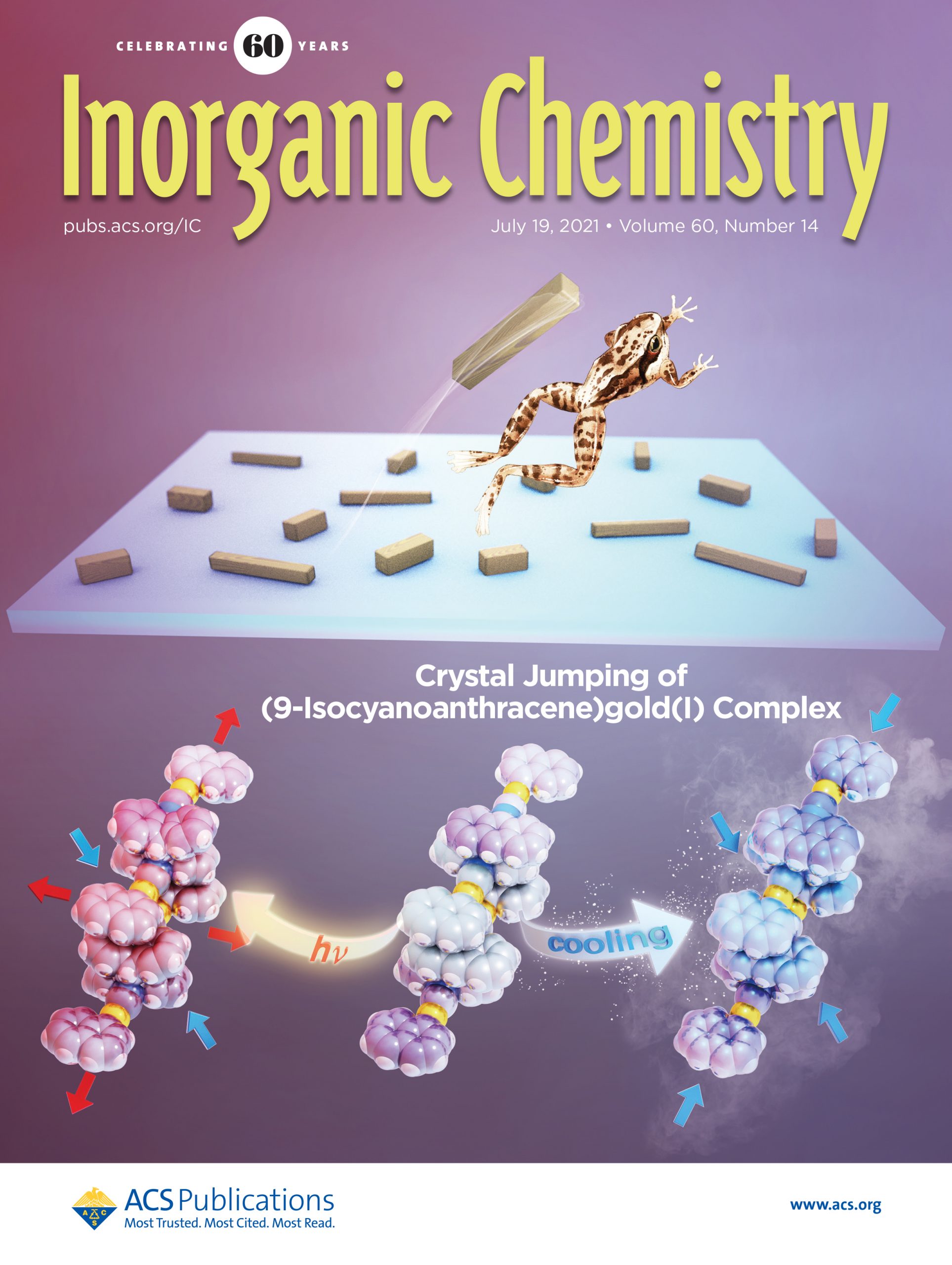 78. Synthesis and Optical Properties of C,N-Swapped Boranils Derived from Potassium Acyltrifluoroborates,
S. Matsuura, J. Taguchi, T. Seki, H. Ito,
Bull. Chem. Soc. Jpn.
,
2021
,
94
, 1547–1552
DOI:
10.1246/bcsj.20210024
.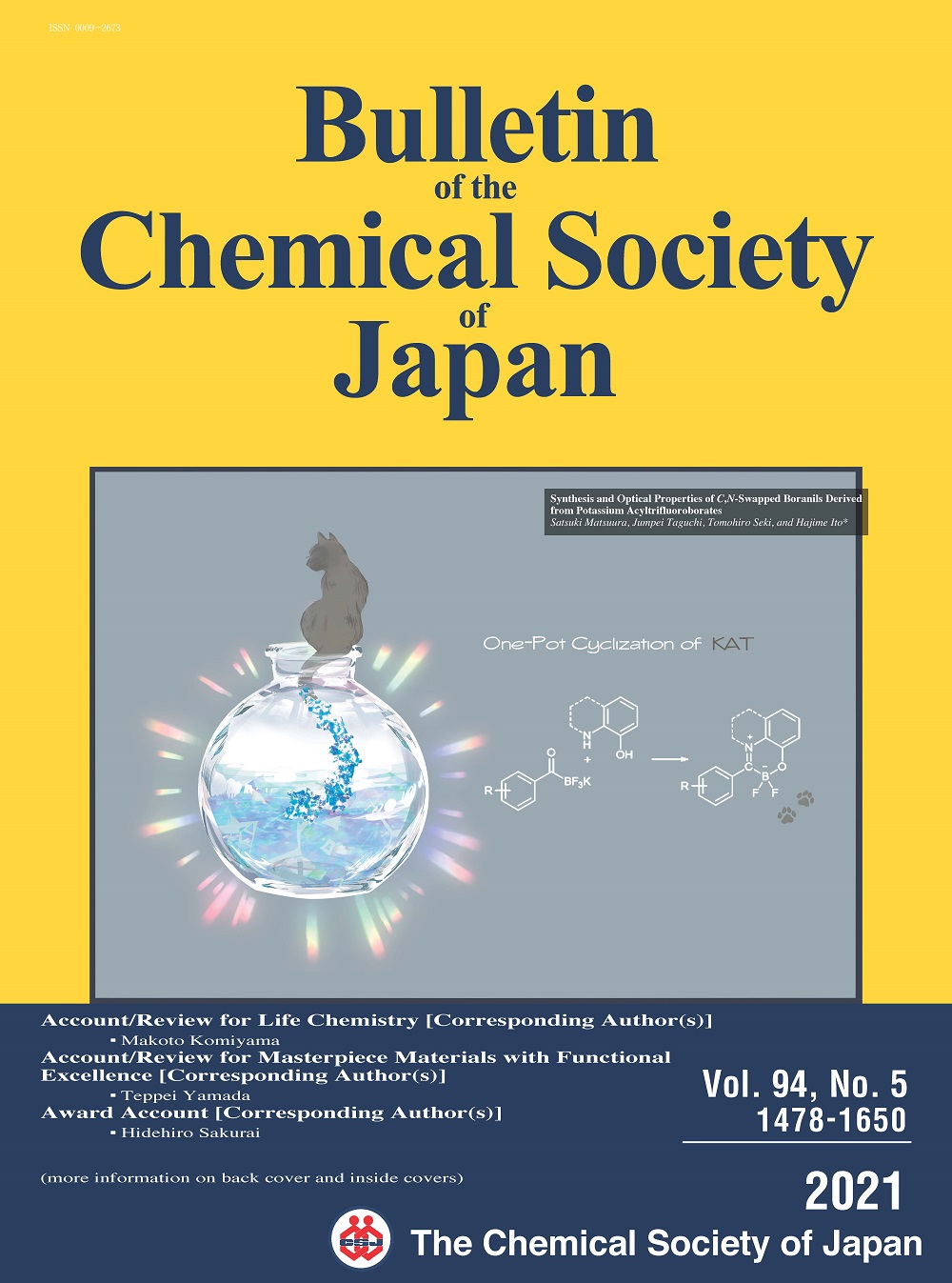 2020
77. Thermosalience in Macrocycle-Based Soft Crystals via Anisotropic Deformation of Disilanyl Architecture,
K. Omoto, T. Nakae, M. Nishio, Y. Yamanoi, H. Kasai, E. Nishibori, T. Mashimo, T. Seki, H. Ito, K. Nakamura, N. Kobayashi, N. Nakayama, H. Goto, H. Nishihara,
J. Am. Chem. Soc.
,
2020
,
142
, 12651–12657
DOI:
10.1021/jacs.0c03643
.
Abstract
We describe here the preparation of soft crystals using disilanyl macrocycle C4 possessing four p-phenylenes circularly connected by four flexible disilane bonds. Single crystals of C4 exhibited a reversible thermal single-crystal-to-single-crystal (SCSC) phase transition behavior between two crystal phases accompanied by remarkable mechanical motion (thermosalient effect), as revealed by thermal analyses and X-ray diffraction measurements. Detailed structural analyses implied that flexibility of the parallelogram disilanyl architecture and molecular packing mode via weak intermolecular interactions facilitated a concerted structural transformation (parallel crank motion) of macrocycles in the crystal, thus resulting in the SCSC phase transition accompanied by anisotropic shrinking/elongation of the cells to induce the thermosalient effect. This work explores a new area of organosilicon chemistry and presents the potential utility of disilanyl macrocycles as soft crystals.